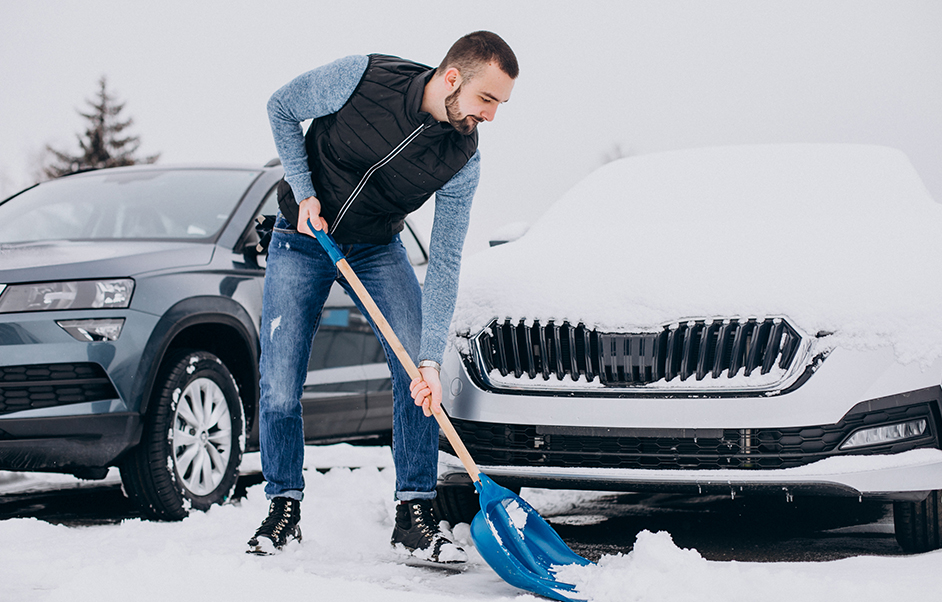 Canada is a country that faces winter more than summer. Canadian roads are generally covered with snow and raindrops for half of the year. Statistics show that most accidents occur during the winter due to slippery roads and landslides.
These roads can become really difficult to handle, even for those who have attended or operated a driving school after a fresh snowfall.
In recent years, over 300 vehicle accidents have been reported each year after a snowfall. Benchmark Driving is committed to teaching our students how to handle such situations. That is why we are putting together some tips for safe winter driving.
Control your speed by slowing down
Whether you have winter tires or four-wheel drive, you must follow the speed limits to avoid unwanted events. You are not likely to have an accident with these items, but someone around you who does not have these items may suffer the consequences.
Overall, it doesn't have to be that if you can move your car on icy pavement, the traffic around you can too.
Try to avoid cruise control.
Cruise control is specifically designed to keep your car at a constant pace. However, cruise control is a great help on long road trips, but in winter and wet summers, roads are slippery. It's best not to take chances and use cruise control, as your vehicle could lose control on a slippery road.
You may be wondering if this can cause a clutch to disengage when you brake.
The answer is yes! However, depending on the vehicle you are driving and the road conditions, the moment you brake can be the moment things take a turn for the worse.
Must have an emergency road kit
Accidents can happen anywhere and anytime. So you have to be prepared for any emergency, but unfortunately, even knowing this, we don't carry an emergency kit in our cars.
It is not necessary to have so many things in the kit. However, you can have bandages, ointments, and other small accessories such as scissors, medical tape, flashlight, energy bars, water, etc., in order to be able to deal with any emergency until you receive the appropriate medical treatment.
Your car should have long-lasting tires, but if you want your car to survive in the snow without hitting, the best thing to do is to add snow tires to your vehicle. However, all the snow tires available in the market are different and have varying properties.
If you want the best snow tires, go for the ones with the "alpine" symbol.
These tires are specially designed to handle the harsh weather conditions of snow. They contain a rubber that remains sticky and flexible in the cold and on ice.
Stay updated with the current weather!
You need to keep up with the current weather. If heavy precipitation or snowfall is expected, try to stay home until it is no longer urgent. There are many good resources for checking weather updates.
On the other hand, if you don't feel like going out. Trust your sixth sense: stay home or take an alternate route in case of an emergency.
Conclusion
Driving in winter can be a challenge, but if you follow the tips mentioned above, you will be safe while driving in winter. Stay safe and look out for the safety of those around you because every life is important.